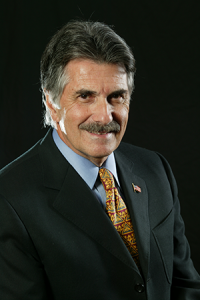 AAAASF is saddened to announce that Past President, Harlan Pollock, MD FACS, 82, passed away on September 30, 2020, in Dallas, Texas. Dr. Pollock served as AAAASF's board president from 2010 through 2012. Prior to his presidency he served as vice president for the board of directors and chaired many committees such as the strategic planning committee and standards committee. During his presidency, Dr. Pollock spearheaded the AAAASF Patient Safety First campaign.
Dr. Pollock is remembered at AAAASF for his warmth and compassion for staff and other board members and volunteers. He was a consensus builder who championed the organization's mission of patient safety. Dr. Pollock conducted surveys and mentored new surveyors throughout the United States and in Costa Rica to ensure that AAAASF's reach extended to patients everywhere.
Dr. Pollock retired from North Dallas Plastic Surgery, where he worked with his son Todd Pollock, MD FACS, after 44 years in practice.
His full obituary can be viewed at DignityMemorial.com.