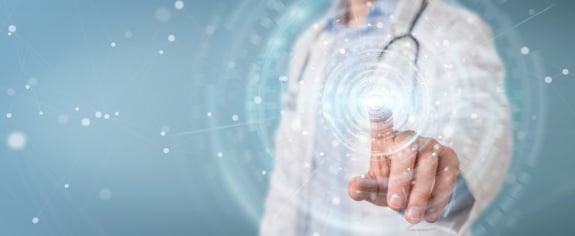 Surveyor Expectations and Curriculum
Thank you for your interest in QUAD A and ISAPS's collaborative effort to promote and elevate patient safety through the Global Accreditation Initiative. This program offers two ways to participate:
First is to be trained to conduct surveys for this program. Second is to have your own center accredited. Both options advance the mission of global patient safety and offer you a real-world benefit. We encourage you to become a surveyor and have your own center accredited within the program to maximize the impact and your business opportunities.
As a representative of QUAD A and an ambassador for patient safety, we encourage you to be among the first in your country to have your center accredited. Lead by example and promote the safest care in plastic surgery among your colleagues.
Learn more about becoming a QUAD A Accredited Facility
Becoming a QUAD A Surveyor
Enrollment
Complete the Surveyor Interest Form to join the list to attend a surveyor training session or to take the online course.

You will receive an invitation to the next live training or an email to create your account on the QUAD A Learning portal, as appropriate.

Complete training modules covering the methodologies, philosophies, and perspectives QUAD A applies when surveying.

Live training is a full day and includes some online supplements.

Online training is broken up into sections under 1 hour each.

Each module focuses on a section of the manual or a clinical survey topic.

Applicants must pass the surveyor exam.

Observation of an experienced surveyor (live or virtual) is encouraged.

Provide your medical license and curriculum vitae through the

Surveyor Interest Form

.

Sign the code of

conduct

,

conflict of interest policy

,

surveyor guidelines

, and

attestation

and submit through the

Surveyor Interest Form

.
Commitment
Conduct at least three surveys per year, if needed (if there is insufficient local demand, you may not be contacted).

Enroll in QUAD A's portal to book travel, lodging, receive compensation, and enter reimbursable expenses.
Survey
QUAD A understands you are busy so you may decline assignments. Surveys consists of three phases:

Review information about the facility, eg. specialty, staffing, and demographics prior to going onsite.
Conduct a one-day survey, consisting of a tour, observation of care and processes, interview, and document review. You will inspect equipment, supplies, drugs, the building, and documents in addition to watching as staff go about their duties.
Post-survey you will compile any notes into a final report and submit to QUAD A.
Respond to clarifying questions from QUAD A staff.
Review the facility plan of correction (PoC) and evidence of correction (EoC), to assess whether the correction adequately addresses all deficient practices.
Compensation and Reimbursement
QUAD A will pay you a daily honorarium as compensation for your time and reimburse reasonable expenses such as airfare, auto rental, lodging, meals, and incidentals.

The QUAD A scheduling team will assist you in making reservations and coordinating surveys.
Survey Areas
Basic Mandates

: Anesthesia Options, Basic Mandates, Patient Selection, Patients' Rights, Mandatory Reporting, and Patient Safety Data Reporting

Facility Layout & Environment: Layout, Facilities, Operating Room, Post-Anesthetic Care Unit, and Storage
Safety: General Safety, Facility Safety Manual, Hazardous Agents, Hazardous Waste, Fire Safety, Exits, Personnel Safety, and X-ray & Laser Safety
Becoming a QUAD A Accredited Facility
Pre-Application
Conduct an internal needs assessment and compile documents (time needed varies by facility)

Collect and complete required documents to submit application.

Credentials for each surgeon, physician, or dentist

Copy of medical license or equivalent
Copy of board certificate(s) or letter of eligibility or its equivalent
Letter from a local hospital granting hospital privileges and the delineation list of approved procedures (or core privileges for the medical or surgical specialty)

Revise policies, train, acquire supplies, or enact changes to comply with standards.
Compliance
Receive the onsite survey and take any corrective actions necessary based on the survey report to become accredited. (This step takes between one and two months from survey)
Application
Submit materials to QUAD A at info@QUAD A.org, ask any remaining questions for help complying, offer a calendar of availability for survey. QUAD A staff will help you through the process and provide resources. (This step takes on average between two and six months)
Facility Differentiation
Accreditation allows you to differentiate your practice from the competition who do not hold an accreditation certificate.

Patients are more concerned about care in outpatient centers than in hospitals (12% more patients were unlikely to seek elective care in a center than a hospital).
Accreditation messaging improves the patient's view of the center in terms of Trust, Quality, Safety, Compassion, and Emergency Preparedness by ~80%.
58% of "unlikely" patients think accreditation information is "essential" to deciding to seek care in an outpatient center.
Educate your patients, forward articles, promote safety, and transform the time and money you spend to make your facility great, into a tool for driving business because of your commitment to safety.
Frequently Asked Questions
What is accreditation?
Accreditation is an objective, third-party assessment which determines the quality or safety of a product, process, service, or institution. In the healthcare context, accreditation provides an impartial statement of the safety of care in a particular setting. The Organization for Economic Cooperation and Development (OECD) recognizes such quality assessments as critical to building the confidence of regulators and patients, as well as reducing the potential liability for physicians.
Who is QUAD A and why is QUAD A qualified to administer this program?
The American Association for Accreditation of Ambulatory Surgery Facilities (QUAD A) is a nonprofit organization that was created in 1980 by plastic surgeons, like you, who needed an external assessment of their quality and safety to prove to regulators and patients that their services did not put patients in danger. Over the years, QUAD A has grown and diversified to include many specialties, and despite its American name, provides services throughout the world. All of QUAD A's programs are assessed and approved by government agencies and international organizations to ensure that we are doing the best job possible. Our approach is that patient safety requires a global standard of care, based on human physiology, not an American or other national approach.
What are the benefits of becoming accredited if it is not required in my country?
Accreditation carries many benefits; some are ethical and some are practical. As a surgeon you want to protect your patients. Accreditation promotes safe practices throughout your center, not just intraoperatively. Accreditation helps you ensure that your drugs are controlled appropriately, that sterilization and storage practices reduce the instance of infections, that patients are appropriately monitored throughout their stay, and that staff have kept up on their planning and trainings. All these touchpoints ensure that your patients are in the safest environment possible to receive their care.
From a business perspective, you are under intense competition from other plastic surgeons and other doctors who are providing plastic surgery services without the appropriate training. Patients often struggle to tell the difference. QUAD A accreditation requires specialty training to provide services, so accreditation helps you position your center as safer than the non-plastic surgeon in the city and the plastic surgeon that chooses not to be accredited. If properly utilized, this information will help patients make the best decision and choose your facility, which will grow your business.
Why are QUAD A and ISAPS collaborating on Global Accreditation?
Our partnership is only natural. QUAD A originated with plastic surgeons based in the United States in 1980, and we have been working with ISAPS and ISAPS facilities since 2005. The missions of both organizations are complementary. While ISAPS promotes patient safety through physician education and knowledge sharing, QUAD A focuses on the many aspects of the surgery center's operations that impact patient safety but are not related to surgical techniques. Together our efforts promote the highest levels of comprehensive safety for patients around the world.
Additionally, because the QUAD A program is absolute in adhering to scope of specialty, accreditation by QUAD A ensures that facilities staffed by physicians without appropriate specialty training can never participate. Therefore, the program protects the integrity of the specialty and differentiates responsible practitioners, like you, from people with unknown qualifications.
How long does the accreditation process take?
Each center is different and has its own questions and challenges, which take different amounts of time to complete. From the time of application, each facility has one year to complete the accreditation process. Most facilities progress from applying to completing all corrections and receiving their accreditation certificate within approximately five months. The timing all depends on the amount of preparatory work the center needs to perform.
How much does accreditation cost?
QUAD A's accreditation fees are transparent and freely available on the website. All international surveys cost $1,900 and are done every three years. Additionally, each facility is responsible for its annual fee depending on the size of the facility: small ($1,545), medium ($4,100), or large ($7,100). Facilities with more than 20 operating physicians are subject to negotiated contracted fees.
In many cases, accreditation costs less annually than cleaning services, waste removal, or bottled water delivery. As an ISAPS member, you will enjoy a group pricing rate that saves you 10% off your annual accreditation fee. In some areas, government relations surcharges are imposed due to intensive requirements from regulators, but these will be shown transparently on your invoice before you pay.
What are the penalties if my center does not meet all the requirements for accreditation?
QUAD A is not a regulator and does not issue fines or other penalties for noncompliance. Because we are a peer-based program, with the goal of promoting patient safety, we take an educational approach to help facilities succeed. We issue deficiency citations with the hope that we will support the facility in making corrections that support our mission of the highest level of patient safety. We want you to succeed, we are not trying to catch you doing something wrong.
QUAD A, however, takes patient safety seriously so, if a facility fails to make corrections, demonstrates a risk to patients' health and safety, or continually ignores accreditation requirements, QUAD A may investigate and may revoke accreditation. Our name stands for safety, and we ensure your reputation and our own by making sure dangerous centers do not participate.
What support will I receive throughout the accreditation process?
Accreditation is an extremely specific process for each facility. Many organizations simply throw a mountain of material at all facilities regardless of their specific questions. As a result, centers often receive a tremendous amount of information that does not apply to them. This also has the effect of making facilities feel like they have to do everything one way. Because QUAD A understands that accreditation is a unique experience for each facility, we partner you with a specialist to assist you throughout the process. You can ask questions about your center and our team will provide answers, guide you to resources, suggest templates, and support you in ways that apply to your circumstances. Additionally, our specialists have resources within our organization with clinical experience to help them and you navigate more complex questions. We have nurses and doctors on our staff and volunteer committees that are eager to provide support for more complex situations. These services are provided free of charge as part of the accreditation process. After survey, these same resources are available to you when correcting deficiency citations, and should any specific needs come up at any time.
Do I need to hire a consultant to navigate the accreditation process?
No, consultants can be extremely helpful and bring a lot of accreditation expertise to the process, but they are not necessary to successfully become accredited. Some international accreditors require centers to hire expensive consulting firms or to pay additional fees to brokers or intermediaries, which substantially increases the cost of accreditation. The QUAD A process is designed to be clear and straightforward. Some facilities may elect to bring on consultants to help them navigate the process, while others may elect to complete the process using only their internal resources. This is entirely a business decision based on your own capacity. Half of the facilities that successfully become accredited use consultants, the other half do not. QUAD A never requires the use of any outside services.
How does accreditation impact my regulatory requirements?
It depends. In many countries and territories accreditation remains a voluntary endeavor, like society membership, board certification, additional designations, or any other way you try to set yourself apart as the best. In some countries there is a legal requirement to become accredited while in other countries, there are incentives to becoming accredited, such as to participate in collective promotional activities. In all cases it is important to note that QUAD A may have requirements that exceed your regulators', but we will never enforce standards that are in violation of your local laws or regulations.
Additionally, QUAD A works to establish relationships with regulators to show the good work you are doing and to coordinate any complaint actions. Importantly, QUAD A also acts as a resource, providing feedback on proposed regulations to ensure that patient safety is maintained but requirements remain reasonable and achievable. Further, centers are often afraid to ask regulators compliance questions or challenge proposals. QUAD A serves a vital role by asking such questions and raising concerns without identifying the source of the question, so that centers can be confident that their concerns are being addressed without putting themselves at risk of additional attention from the regulator.
What can I expect during an accreditation survey?
During the survey you can expect a calm and collegial appraisal of your center. The surveyor will take an educational approach to promote compliance, by offering tips. Even where your center is compliant, the surveyor may make suggestions for best practices that could make your life even easier and improve your operations. The surveyor will conduct an introductory meeting and take a tour to appraise the facility and many other aspects of care. The surveyor will observe staff going about their daily routines and may interview members of your team. For any other questions or inquiries please contact QUAD A at info@QUAD A.org or call +1-888-545-5222 or +1-847-775-1970.