*Updated May 5, 2020
Some health authorities and organizations are instructing that all elective procedures be postponed. QUAD A does not dictate adherence to recommendations regarding case selection during this health crisis, but expects facilities to adhere to any legal or regulatory orders. QUAD A continues to monitor the situation closely and expects that facilities that chose to operate will so do in a manner that is safe for patients, staff, and members of the community.
QUAD A has developed Facility Guidance and Resources to help during the COVID-19 pandemic. Download the full Facility Guidance and Resources document.
QUAD A a desarrollado Recursos y Guías para Instalaciones para ayudar durante la pandemia de COVID-19. Descarge el Documento Completo De Recursos y Guías Para Instalaciones.
Download the Sample Front Lobby Signage (editable)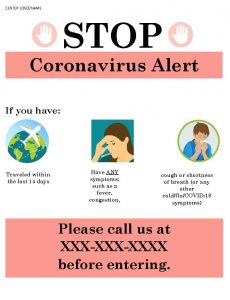 Download the AANA Anesthesia Care Infographic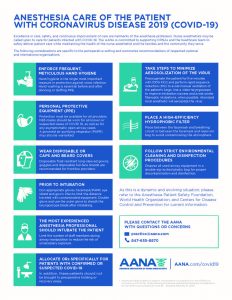 Download the CDC COVID-19 Risk Assessment and Public Health Management Decision Making Tool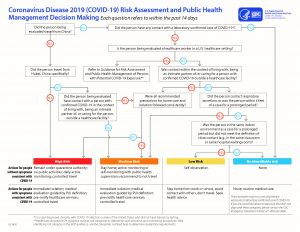 Download the CDC COVID-19 Fact Poster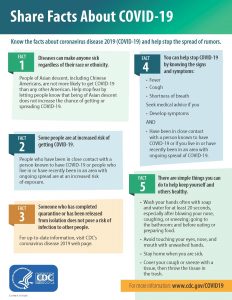 Download the CDC Mitigation Strategy (10 pages)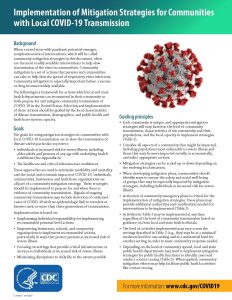 Download the CDC Get Your Clinic Ready for COVID-19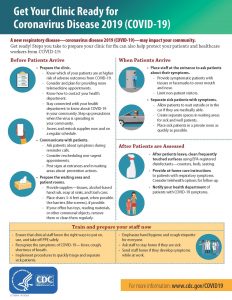 Download the CDC COVID-19 Symptoms Poster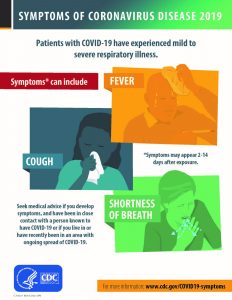 Download the CDC Stop the Spread of Germs Poster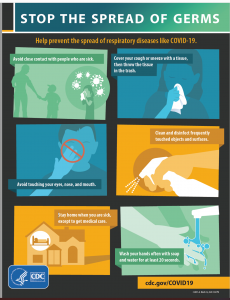 Download the CDC PPE Instructions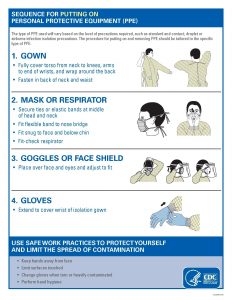 *New* Download the ASC Testing Algorithm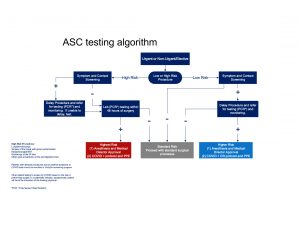 *New* Download the COVID-19 Safe Environment poster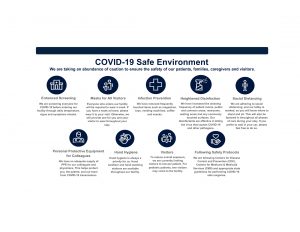 Download the SAMBA Recommendations for Ambulatory Elective Surgery During COVID-19 Pandemic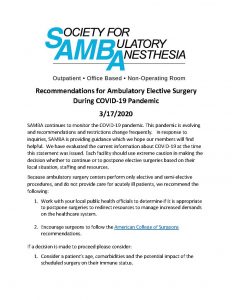 Download the SAMBA Guidance Algorithm for Learning of Patient's Positive COVID-19 Diagnosis During Post-Op Call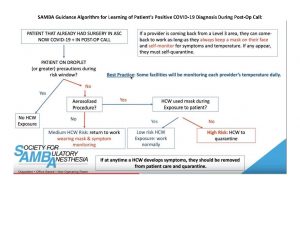 Download the SAMBA/CDC Recommendation Algorithm for Anesthesia Risk Analysis for Surgical Patient Appropriateness for ASCs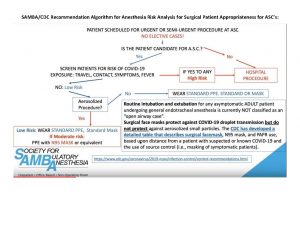 Download The Orthopaedic Forum Novel Coronavirus COVID-19 Current Evidence and Evolving Strategies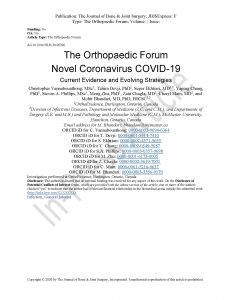 Download the COVID 19: Elective Case Triage Guidelines for Surgical Care
Download the Classification of Potential SARS-CoV-2 Infection Risk in Patients Undergoing Endoscopic Examination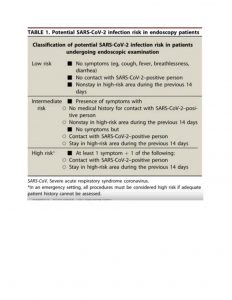 Download the Gastrointestinal Endoscopy Procedure PPE Guidance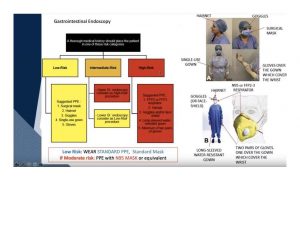 Download the Triage of Surgical Patients WITH COVID-19 or UNDER INVESTIGATION FOR COVID-19 Who Require Urgent or Emergent Surgery Algorithm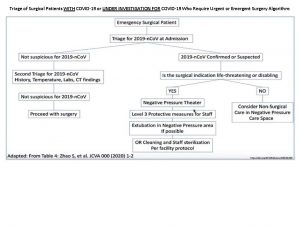 Download the ASPR COVID-19 Healthcare Planning Checklist (11 pages)