Quad A's response to story on surgery center safety.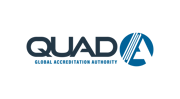 On behalf of The American Association for Accreditation of Ambulatory Surgery Facilities (Quad A) I am writing in response to your recent article titled "How a push to cut costs and boost profits at surgery centers led to a trail of death." This article provides an inaccurate impression of safety in accredited outpatient surgery facilities.
Accreditation is defined as "a process that a health care institution, provider, or program undergoes to demonstrate compliance with standards developed by an official agency." [1] Patient safety is built on a platform of accreditation requirements upon which must stand on good clinical judgment by clinicians. Outpatient surgical facility accreditation is concerned with patient safety from the facility's perspective. In most states, The Board of Medical Examiners, determine acceptable physician's judgment. Such is not the purview of the accrediting bodies. The American Association for Accreditation of Ambulatory Surgery Facilities, Quad A, applauds the efforts of the other outpatient accrediting organizations, all have standards which promote patient safety.
Quad A, places patient safety at the core of its mission. Quad A's overriding focus is to mitigate untoward events through preparedness.
Quad A accomplishes this goal by requiring 100% compliance with all standards. The standards include requirements for written protocols, procedural "blueprints", conditions, and essential elements. The standards cover the surgical environment and physical plans of the operating suite. Provisions encompass emergency evacuation of a patient to a hospital, fire protection, intruders, power failures and temperature controls. Other standards define equipment necessary for anesthesia, the operating room, and the recovery room. There are protocols for instrument sterilization and patient monitoring in both pre-op and post-op as well as cleaning the facility to ensure sanitary conditions.
Crash cart necessities dictate medications, equipment, and algorithms essential in case of malignant hyperthermia, cardiac or pulmonary arrest.
Quad A standards mandate the presence of necessary personnel for all procedures. Physicians must be board certified by a recognized certifying board and are required to possess hospital privileges for each procedure performed within the Quad A Accredited Facility. Nursing and all medical personnel must be trained in hazard safety, blood-borne pathogens, Universal precautions, and must hold either basic life support or advanced cardiac life support certifications. A physician be immediately available, until the patient is discharged.
Medical records must include appropriate evaluations and documentation of care. These standards are applicable to the surgeon, anesthesia professionals, and nurses. Appropriate patient selection is critical to a successful outcome. No patient can undergo surgery in an Quad A facility with a pre-existing medical condition that would dictate the need for a hospital environment. Patient selection is a critical interface between surgeon and anesthesia professional judgment, as well as guidelines predetermined by the facility's policies. Facilities must comply with quality assurance, performing on-going assessments and continuous reviews of processes that may be improved. Every accredited facility is required to perform mandatory biannual peer review reporting. The data encompasses the number of cases performed, as well as any complications and mortalities occurring within 30 days of the procedure. Through our research, we have found that most post-operative deaths are not caused by practices of the facility's staff. Quad A's Investigative Committee is comprised of surgeons and anesthesiologists who review all post-op deaths that occur within 30 days of a procedure. Facilities who fail to report such incidents are in jeopardy of losing their accreditation.
The sporadic anecdotal reports of 3-4 deaths occurring during or after a procedure in an outpatient center does not suggest that accredited outpatient facilities are not safe. This would be analogous to stating that an airplane crash denotes the airline industry unsafe. Additionally, the same unfavorable outcome may occur in a hospital setting.
Quad A peer review data is analyzed and evaluated to validate the reliability of the standards. Currently, a team of Harvard physicians is tasked with performing this analysis. The results of the data analysis unequivocally establishes a high level of patient safety in Quad A accredited facilities.
A paper is pending publication in the July 2018 issue of the monthly peer reviewed journal, Plastic and Reconstructive Surgery. The paper highlights issues with the complication of pulmonary emboli from deep vein thrombosis (DVT/E), which are blood clots that can occur in the legs or abdomen and travel to the lungs causing mortality. DVT/E is one of the leading causes of deaths in both accredited outpatient facilities, as well as hospitals.
Accreditation is a thorough and stringent process. Many of the protocols parallel those in acute care facilities. AAAASF accreditation ensures that facilities function at a high standard. In review of over 20 million procedures, our data demonstrates that Quad A accredited facilities are at least as safe as hospitals and licensed ASC's and perhaps even safer. Without question, Quad A is the gold standard in accreditation.
Gary M. Brownstein, MD
Chairman, Accreditation Committee
President-elect, Quad A