Can a hospital fly? It can if it's a customized MD-10 cargo plane converted to a traveling teaching facility and fully accredited optical surgery center. And while your iPad has to go into "airplane mode" in the air, this plane shifts into hospital mode in locations all over the world.
Orbis needed an EMR catered to their surgical workflow. However, they needed one so easy to use that a constantly rotating volunteer staff could participate in a weeklong volunteer trip, learn the platform quickly, and start treating patients right away. So, Orbis worked with Shareable Forms to implement a charting process to help this traveling eye care practice change the way the world sees.
"The challenge with documenting a patient encounter with volunteers is that each of them is used to the paper or electronic forms they use in their own practices for procedures," says Hunter Cherwek, vice president of clinical services at Orbis International. "Whatever system we chose had to incorporate ease of use and limited time for training so that our volunteers could quickly get to work and chart the procedure properly. And, since our plane goes anywhere in the world, we needed a system that could work remotely and then connect to networks when connectivity was available. We go everywhere – the system had to be able to work everywhere, too."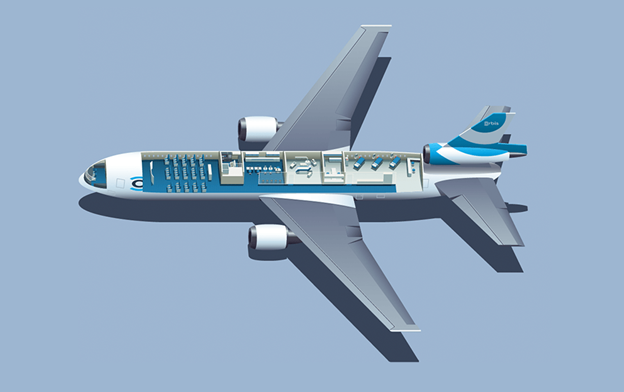 In a collaborative effort, Orbis and Shareable Forms went form by form to mirror the look of paper forms onto an iPad. This meant users were working with a tool that would mimic the process of entering data on a paper form, eliminating the need to do specialized training. Shareable's job was to create a custom form with a lot of flexibility given that the users would have their own expectations for what content might appear on forms based on their own history. Cherwek said "Shareable Forms worked with our global team to create a truly customized platform to support the complex design of our international hospital programs and our patient care during our fieldwork."
Once forms were tested and readied for use, it was time to take the Shareable Forms platform for a test flight. The Shareable Forms implementation team joined Orbis on a trip to Vietnam. This allowed Shareable Forms to provide in-person training and modify forms on the fly if needed. And, Shareable Forms got a firsthand look at the remarkable eyecare that Orbis International provides communities all over the world – wherever it is needed.
While your surgery center can't grow wings and fly across an ocean, there is a good chance you have many of the same needs as Orbis International: dependable systems that are easy to learn and cost-effective for your business. If Orbis can successfully implement a digital charting system for their volunteer staff, your professional staff can migrate their existing paper forms to a digital platform just as easily.
Austin Riddaugh
VP of Business Development
Shareable Forms

ABOUT ORBIS INTERNATIONAL:
Orbis International is a governmental non-profit organization dedicated to preventing avoidable blindness in developing countries through hands-on training, and public health education. Orbis capacity-building programs have enhanced the skills of 325,000 eye care personnel and provided medical and optical treatment to more than 23.3 million people in 92 countries.

ABOUT SHAREABLE FORMS:
Acquired by Strategic Management Consultants, LLC in 2018, Shareable Forms provides simple, accurate, and secure ways to track patient encounters on an iPad. Electronic Medical Records (EMR) are immediately and securely stored in the cloud and available to anyone who requires access on other connected devices. Digital tools streamline data entry, making forms accurate and dependable. And, records can be audited and digitally signed by medical staff and patients alike.